My next read 📖
Body Guard by Andrea Jackson
Description:
What happens when a sophisticated businesswoman from an upper-class family is forced to seek the protection of a rough-around-the-edges strongman?
Successful image consultant Dominique Brandon is shocked when she becomes the target of a malicious stalker. After all, the Brandon name stands for accomplishment and security.
Harris Knight is confident that he can stop the stalker. By instinct and by training, his nature is to protect and defend. He never lets emotion get in the way. Can this society Princess trust her own Black Knight with her heart? Or will he let her through his defenses only to find that he's still the outsider once she's safe?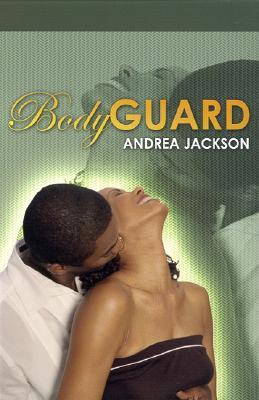 Book Review:
Few Spoilers…
This story was really good, but I thought Dominique was a little stubborn and hard headed at what Harris was trying to tell her. Like him, I knew it had to be someone in her family. And the HATE her sister Charmaine had for her I figured it would be her the one who was doing all those harmful stalkerish things to Dominique. Not only her the dude Lloyd, he and Charmaine were showing Neeka they dislike her and Harris knew it too, But Neeka didn't want to listen. And idk why Neeka wanted to prove herself to her family so bad because if my family dislike me or don't want to help me, I'd be petty as hell, and be rude just like them. SMH for them to think they're better than someone and didn't approve of Harris. Becuase he didn't wear a suit and Dom didn't like the way he was dressed and looked at first but had a change of heart afterward. I also was happy that Harris and Doc build a relationship.
Paperback, 296 pages
Published January 1st, 2004 by
Genesis Press
 (first published December 22nd, 2003)