I never be disappointed in a book I ever read by Kasie West. 🤷‍♀️ this book I knew was going to be good like the rest. 👏🏽 I probably be finished with this book by next week
Book Review:
P.S. I Like You.
®°°°°°©Spoliers. ®°°°°©
I already knew I was going to like this book. Because so far every book I've read by author Kasie West has been good. And I never was disappointed not once. I love this story. Plus, I knew that the guy she was writing those letters to was Cade. At first, I was like maybe it is Lucas, but after awhile I am not it is Chad. I also thought he only bullies her because he liked her and her best friend already knew who was writing her and wanted them together because she knew that they deserve each other. Though they dated when they were younger. Especially with the way that both Lily and Chad always arguing and continued on arguing with one another throughout the school. That Sasha girl was just jealous of Lily. Going to try to hurt her in the end by reading the lyrics but she didn't hurt her one bit only made her stronger and confident in submitting her lyrics in the contest. Not only that with Chad support though it was about Him.
---
Just looking at this makes me want to color in the words.
---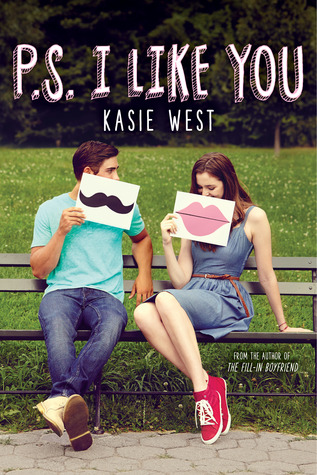 Book Description: 
Signed, sealed, delivered…
While spacing out in chemistry class, Lily scribbles some of her favorite song lyrics onto her desk. The next day, she finds that someone has continued the lyrics on the desk and added a message to her. Intrigue!
Soon, Lily and her anonymous pen pal are exchanging full-on letters—sharing secrets, recommending bands, and opening up to each other. Lily realizes she's kind of falling for this letter writer. Only, who is he? As Lily attempts to unravel the mystery and juggle school, friends, crushes, and her crazy family, she discovers that matters of the heart can't always be spelled out…
---
Hardcover, 330 pages
Published July 26th, 2016 by Point
---
😂😂😂😂 I swear this, my family, when we were having parties 😅😅 attacking the food
---