currently-reading, Winter Renshaw book "Filthy"
January 8, 2018 –
45.0%
4. I'm 45% done with Filthy
— 3 hours, 37 min ago — 
Book Review:
>>>>Spoliers………………….<<<<<<
Filthy was actually a good book I definitely enjoyed Zane and Delilah story. The storyline was really good, it had my attention from the beginning to the end. It's weird because Delilah got herself a football player, and whereas her older two siblings (the woman, and the man, that they married is so different) from Zane. But it was hilarious that Zane, assume her family wouldn't like him, because of his tattoos and money, he doesn't realize that Delilah sister Demi man Royal has tattoos and Derek woman is wealthy. LOL, cannot wait to read the story with her twin sister Daphne because more likely he's going to meet her family then, hope so cause I do want to know what will happen. Also, figure that he was falling in love with her, though she was too with him. And Carissa chick was definitely a headache. But I want a story with Wenson. I like him a lot.
She said "Justin Beaver".💀😂 But I am still trying to figure out if the boy "Zane" race is black, white, Mexican. I mean it mentioned he has 'bronze skin' his last name is "De la Cruz" he could be Spanish. Because I have never heard of a white or black person with that name. Though I am here like girl better go get you some of that vanilla caramel 👀 apple pie cinnamon bun 👀🤷‍♀️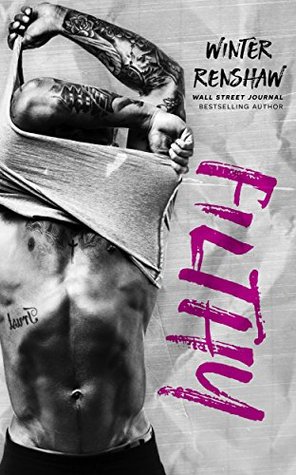 Book Description:
Filthy mouth. Dirty mind. Messy past. I'm no saint, and I hear my reputation precedes me, but you can't believe everything people say.
I've made a living playing by the rules only when the clock is ticking, the ball has been snapped, and I'm cleat-deep in AstroTurf. But I screwed up last year. I went too far with the girls and the partying and the benders, and I created a PR sh*t storm for my team in the process. As a result, the team owner sentenced me to live in some gated, Floridian retirement village until I can "calm down."
Football is my life, and I love my team. They're the only family I've got anymore, so I'll do what I have to do to stay where I am.
The rules are clear: no girls, less booze, zero publicity stunts. If I lay low and repair my reputation, I won't get cut. It's that simple. Everything was going well. For the first time in my life, I was living by someone else's rules . . .
. . . and then *she* showed up for the summer.
My next door neighbor's great niece is visiting, and it doesn't take long for me to see Delilah Rosewood is the perfect mix of sexy and smart. She makes me want to break all the rules and draw every penalty just to get a taste. She's all curves and opinions and bee-stung lips, and I'm all trying-to-do-everything-I-can-to-convince-her-to-give-me-the-time-of-day.
But there's one problem: she hates me with the passion of a thousand Florida suns.
AUTHOR'S NOTE: This is a full-length, standalone romance. You do not need to read ROYAL or BACHELOR first, but for a very *limited time* both books are included FREE with this e-book version of FILTHY! Also included is an ALL-NEW series epilogue!
---
Kindle Edition, 738 pages
Published June 6th, 2016